studio ApartmentS
from 120 zł / day for long term rentals of more than 7 days
APARTMENT IDEAL FOR 2 PEOPLE
A modern open plan kitchen apartment, ideally located in the centre of Września. Restaurants, banks, shops and a post office are all close by. Ideal communication to all parts of Września. Just 3 km to the Volkswagen factory under construction. A private car park, locked for the night in front of the apartment.

Apartment size:: 28m2

Number of beds: 2 single beds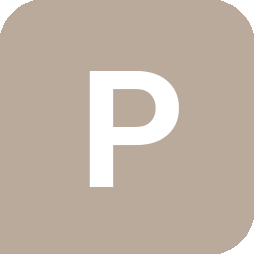 Car park:: 1 car park space at a private monitored car park, locked for the night included in the apartment price. Entrance to the car park via a remote controlled gate and a card operated barrier.

 DESIGNED FOR: 1 to 2 people

 NUMBER OF APARTMENTS OF THIS TYPE:: 3 apartments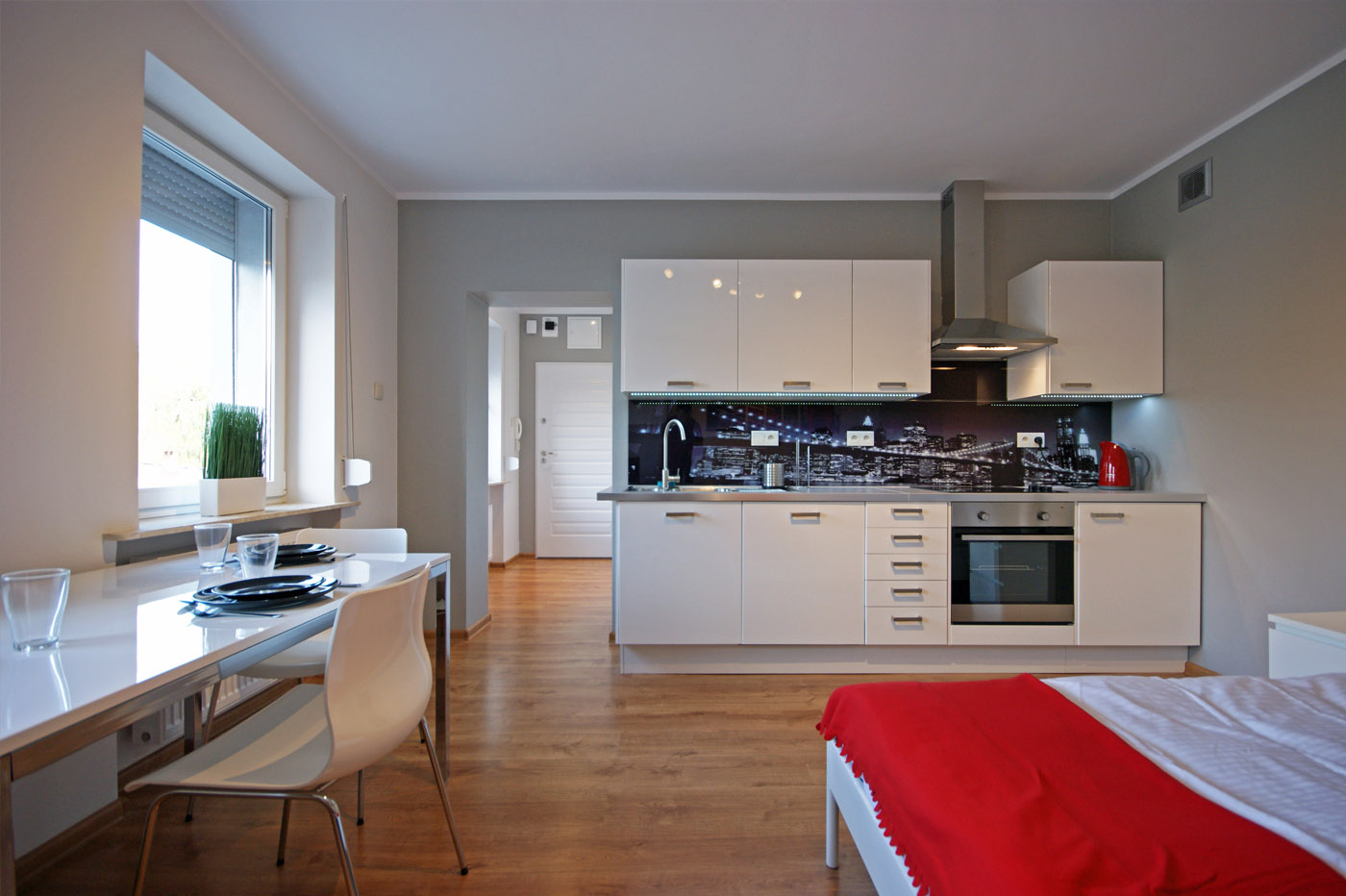 price list
200 zł / day
120 zł / day
(For long term rentals of more than 7 days)
ADDITIONAL SERVICES
cleaning of the entire apartment on request 70 zł
cleaning of the open plan kitchen 30 zł
cleaning of the bathroom 30 zł
new towels 30 zł
new bed sheets 20 zł / 1 set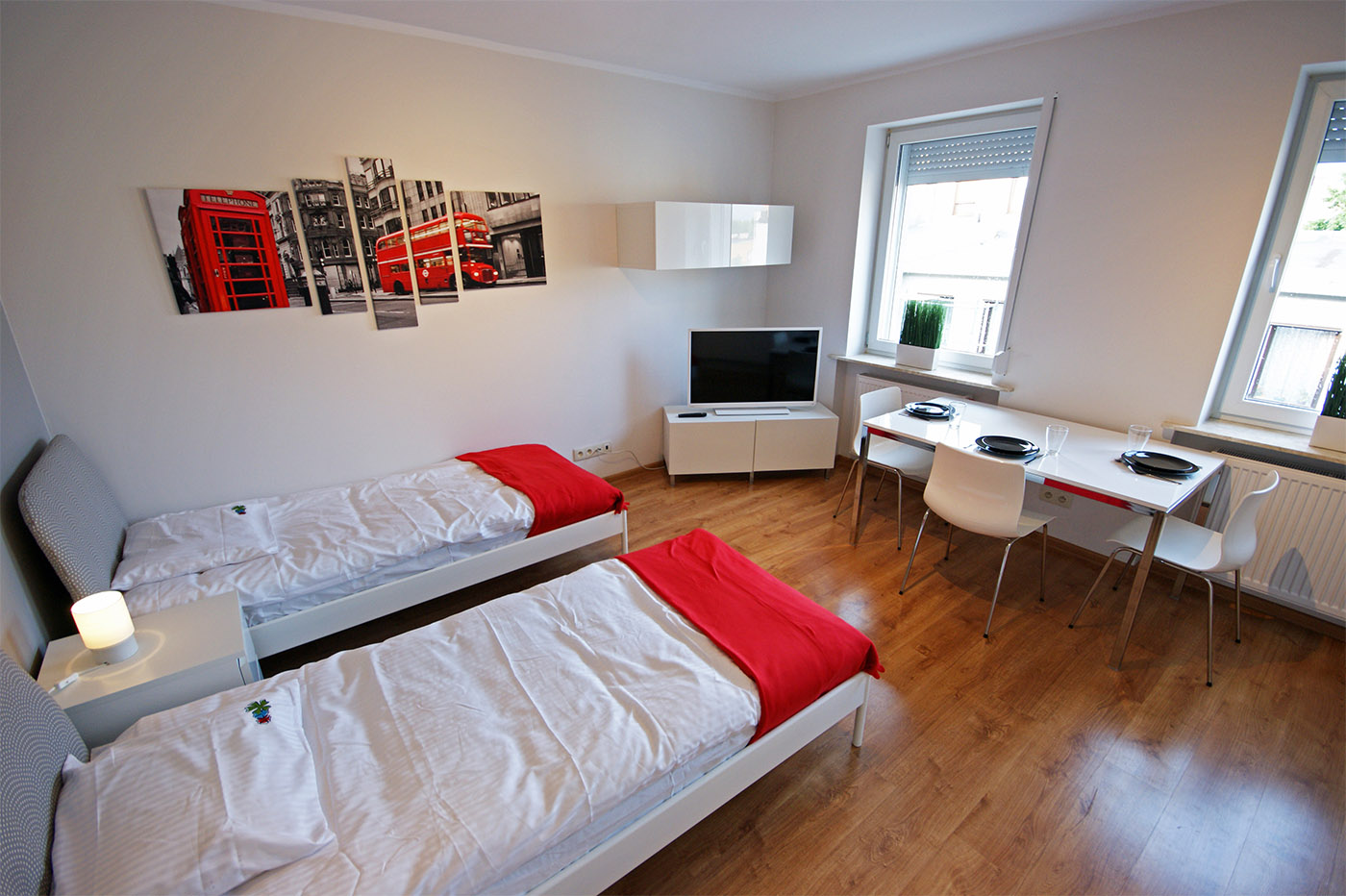 Kitchenette
Kitchenware
Refrigerator
Dishwasher
Electric Kettle
Oven
Hob
Dining Area
Table and chairs
Towels
Bedding
Safe
Iron
Ironing
Heating
2 single beds
Bedside tables
Wardrobe / Closet
Shower, Toilet
Bathroom
Mirror in the bathroom
Flat-screen TV
Cable Channels
Internet